Lead-in paragraph
Helsinki offers a free-of-charge hot lunch for children under the age of 16 at its playgrounds, which are open during the school summer holidays. We provide summer meals at the city's playgrounds with over 80 years of experience.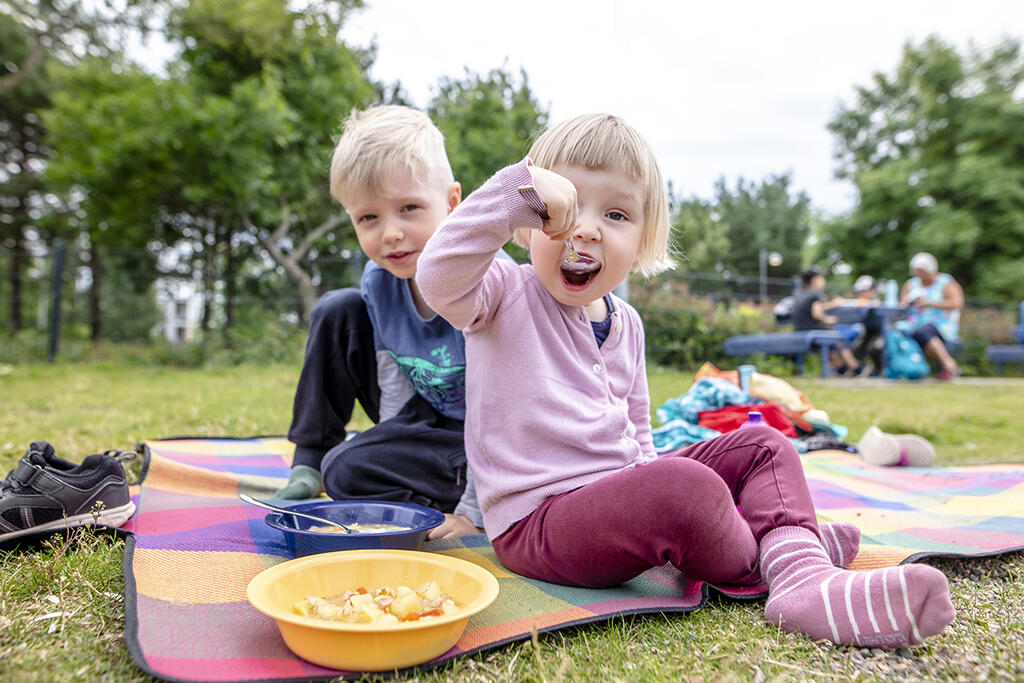 Playground meals are soup and casserole dishes that are suitable for heated transportation. The meals are produced at our food production facility and transported to playgrounds for consumption.
We plan the menus in cooperation with the Helsinki Education Division, which is responsible for the summer activities of the playgrounds. When planning the menus, we also take into account customer feedback.
To take part in the free-of-charge summer meals at playgrounds, you will need to bring your own plate, spoon and mug.