Lead-in paragraph
In our automatic medicine dispenser service, a dispenser installed into your home will take care of correctly timed medication for you. The dispenser will give you medicine doses as specified in your care plan at scheduled times. Our home care professionals always assess the suitability of the service client-specifically.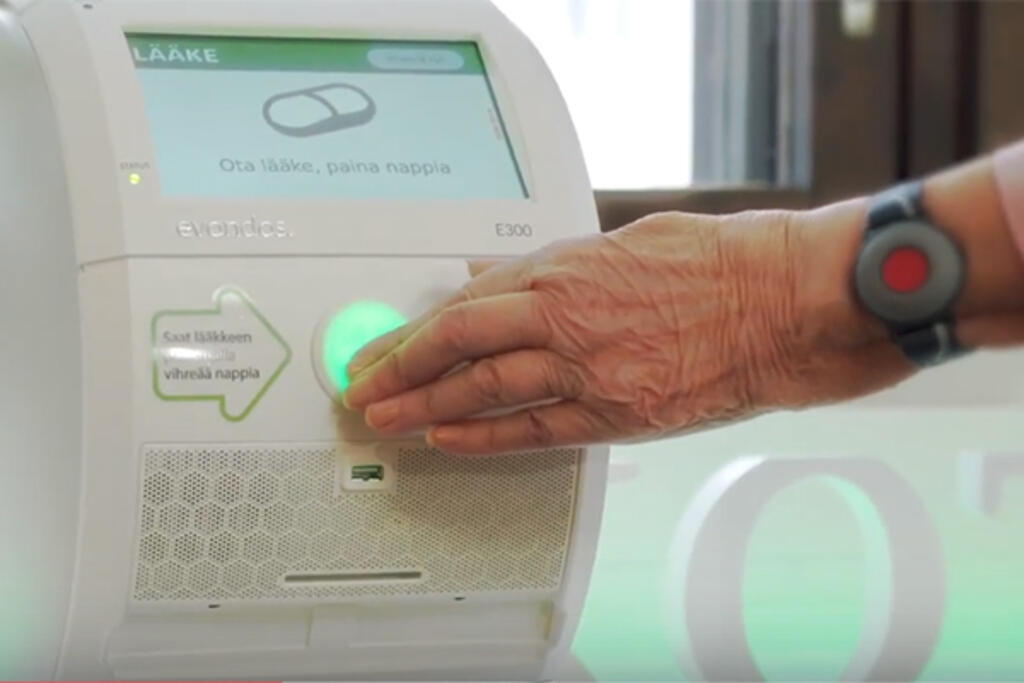 The automatic medicine dispenser will notify you with a clear voice message when it is time to take your medication. The medicines are kept safely inside the device, whereby you will not be able to exceed your prescribed dosage.
If you do not take your medicine dose for some reason, the dispenser will recover it and alert Palvelukeskus Helsinki's remote care service staff, who will investigate the matter in cooperation with the City of Helsinki's home care services. If necessary, home care workers will visit you at home and administer the skipped medicine.
When you have an automatic medicine dispenser, you can take your medication independently without having to wait for home care workers to visit you. The dispenser also improves the timeliness and safety of your medication. Home care will support you in your medication, constantly monitoring and assessing the suitability of the automatic medicine dispenser service.
The automatic medicine dispenser is easy to use, and we will teach you how to use it. Home care professionals will take care of ordering your medicines regularly and refilling the dispenser.
Watch a video about the automatic medicine dispenser service
How does the automatic medicine dispenser work in practice and what are its benefits? Learn about the service by watching a presentation video published on the Helsinki-kanava channel. 
Links that might interest you