Lead-in paragraph
Remote care means a personal care service provided via video and audio on a remote device, in which a health care professional contacts you remotely as scheduled in advance. Remote care is one method of providing home care, and it is used to support your wellbeing and safe living at home. The suitability of home care is always assessed client-specifically.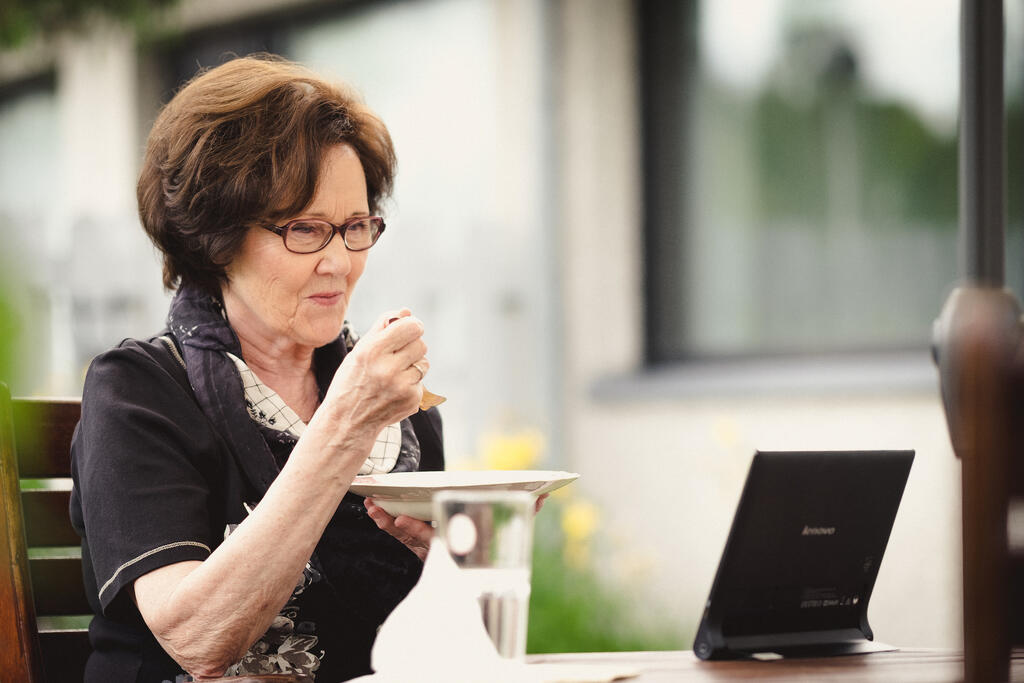 Our remote carers will help you with everyday routines such as taking your medication or measuring your blood sugar levels, and they will check how you are feeling in general. The care visits will be planned together with the City of Helsinki's home care services to support your needs and care plan.
Our carers also have expertise in and experience with maintaining our clients' ability to carry out everyday functions by means of remote care. We will support you in aspects such as implementing your individual mobility agreement and arrange shared remote meal moments with other clients, in which you can take part if you want to.
Remote care appointments are carried out with an easy-to-use remote device. The remote connection for your care appointment will open and close automatically, and you will not have to touch the device at all. You can also use the remote device to contact our carer at other times if you need to. We will teach you how to use the device before starting your remote care, and we will also provide you with technical support. 
Watch a video about remote care
Remote care
What is remote care and how does the service work in practice? Learn about remote care by watching our short presentation video.